Valentine Love Pack (Special Events) #Envato #Videohive
Valentine Love Pack (Special Events) – After Effects Templates
Project Description and Details
This pack contains our Valentine's Day "trilogy", comprised of the following three (3) projects:
01 Love Explosion
02 Love n'Roll
03 Love out of the box
01 Love Explosion
"Can you fall in love again ?". This Project is a Valentine's Day opener, where a box full of Candy Hearts is exploded and a wish card is coming towards the screen. You can change the color of the heart box, add your own logo and you can edit all texts shown in preview video. For more details please take a look further below.

02 Love n' Roll
This is a logo opener, where a rolling heart comes on screen and reveals your logo, in an "Elvis Presley" style. You can adjust the reflections of your logo, but kindly note that the "ONLY YOU" text is not editable and cannot be hidden.

03 Love out of the box
This is a stop motion animation opener, where several hearts are exiting a heart box and are forming a sentence of your choice. You can also edit the content of some hearts located on the table which are not part of the phrase. You can add your texts, images, logos etc. Please note that the sentence has a limitation in letters per line. We cover totally 25 Letters including spaces. Please take a look further below for more information and screenshots.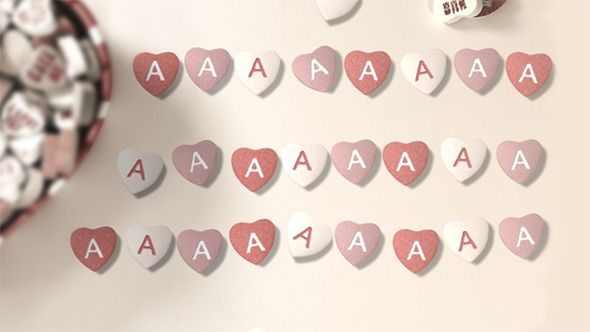 The project contains:
Three (3) AE Project Files (CS4 and above compatible)
Three (3) separate PDF Tutorials
No plugins required.
Very easy to edit.
Music tracks are not included, but you can find them here:



945.0 Mb Project Files Folders
002.6 Mb 1_Love_Explosion.aep
002.6 Mb 1-Tutorial.pdf
000.7 Mb 2_Love_n_Roll.aep
001.8 Mb 2-Tutorial.pdf
007.2 Mb 3_Love_out_of_the_Box.aep
001.8 Mb 3-Tutorial.pdf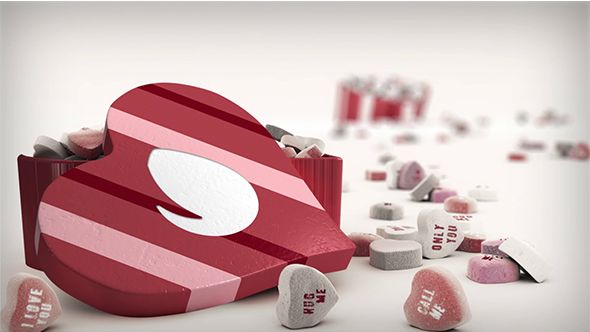 Videohive Project Code: 19402648 | Renda Project Code: V009